All in-studio classes only $15 $28
Your excuse to
kick-start Winter.
In-Studio classes are $15 each.
Try as many as you want!
Starts October 2 / Ends October 22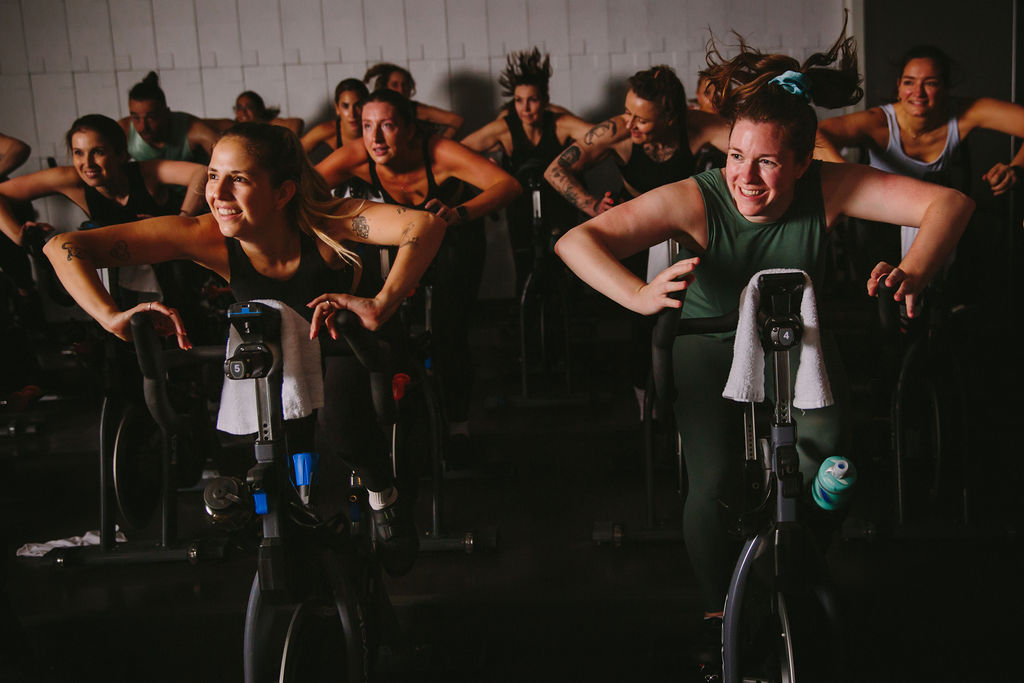 B.EAT Ride
It's our Signature ride without the numbers and challenges. Connect your body and mind as you ride to the rhythm and embrace the beat. Let go of all expectations and simply have fun.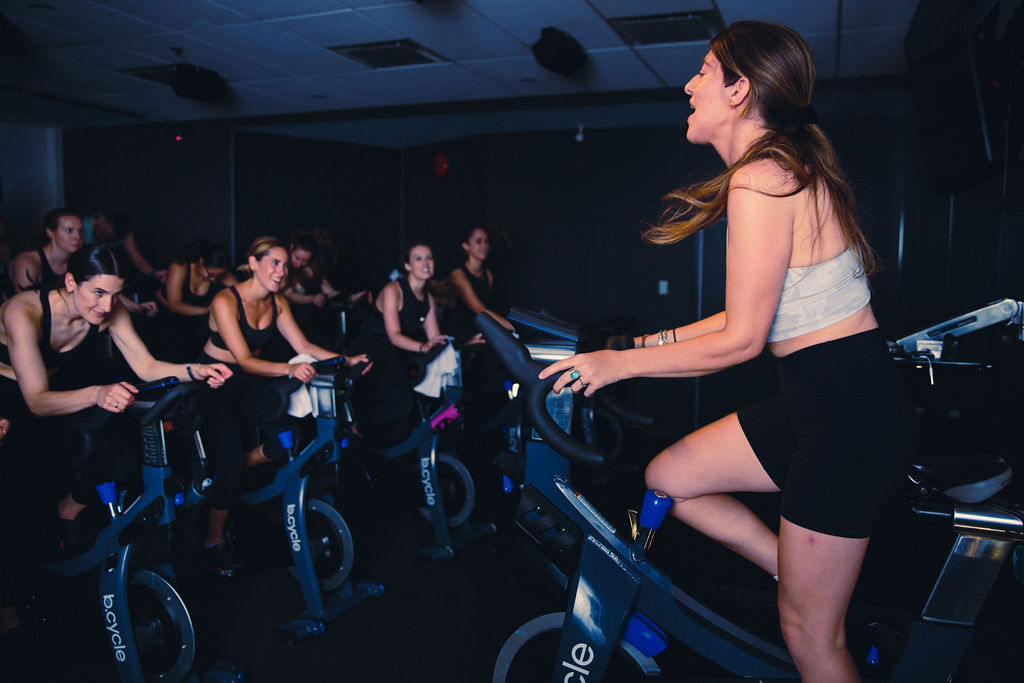 Signature Ride
High paced and dynamic workout that combines mix of interval training, upper-body movements and hand weights. Our instructors will encourage you to set goals and challenge yourself. Ride to the beat, dance, smile and test your limits.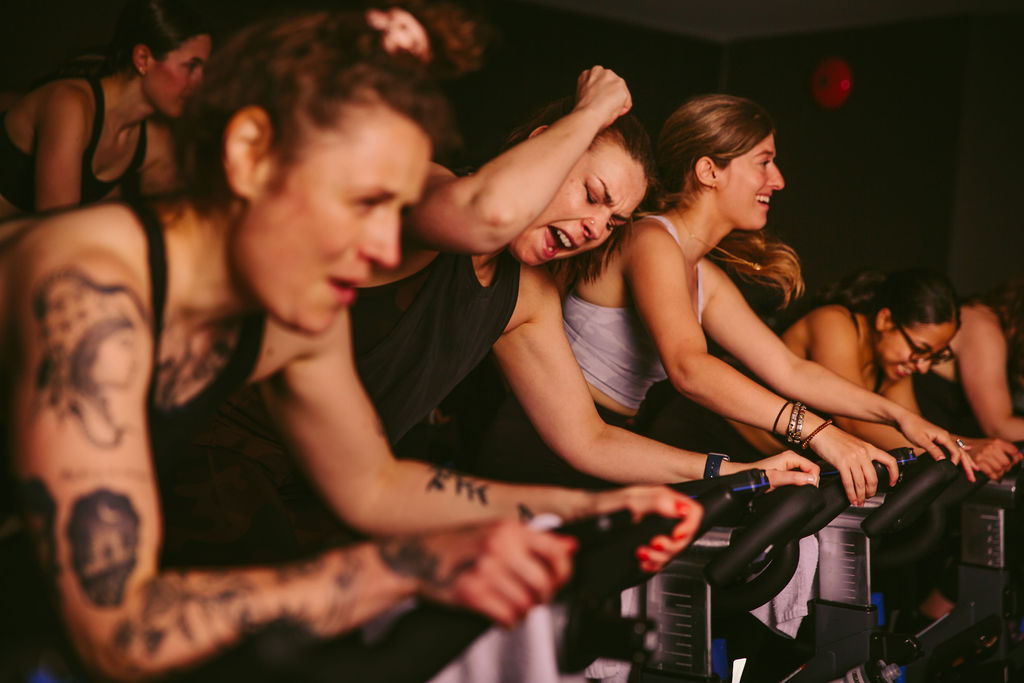 Performance Ride
No upper-body movements. No hand weights. All performance! A class made to beat your personal best filled with speed and resistance intervals. In this class you don't just ride to the beat, you chase it!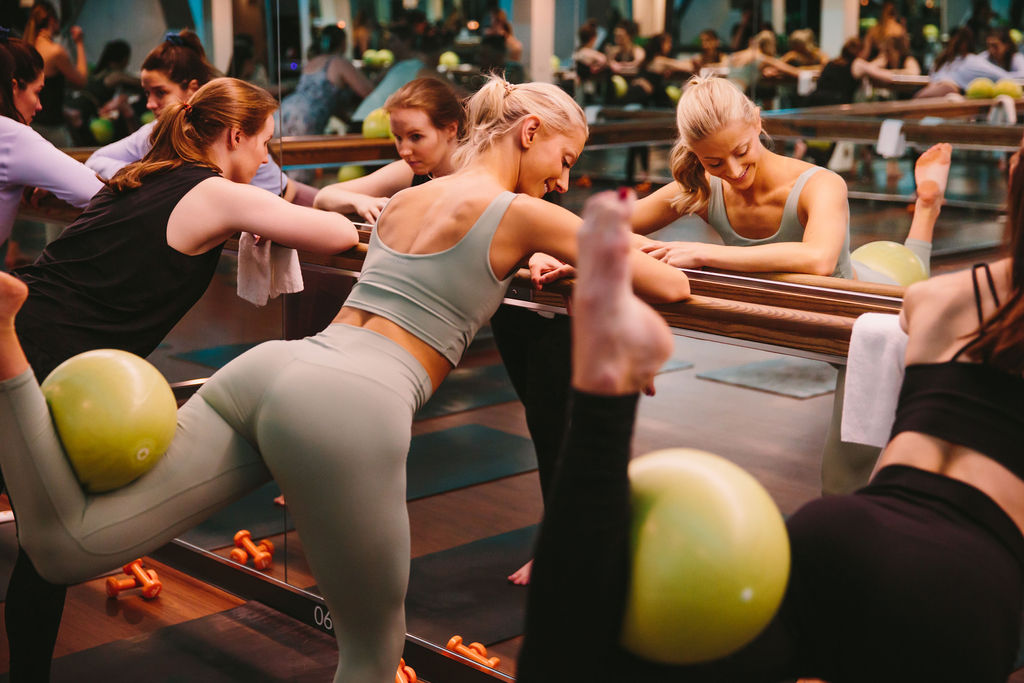 Signature Barre
An upbeat, full body, low-impact workout focused on toning and strengthening! Hold it, pulse it, burn it 'til you shake.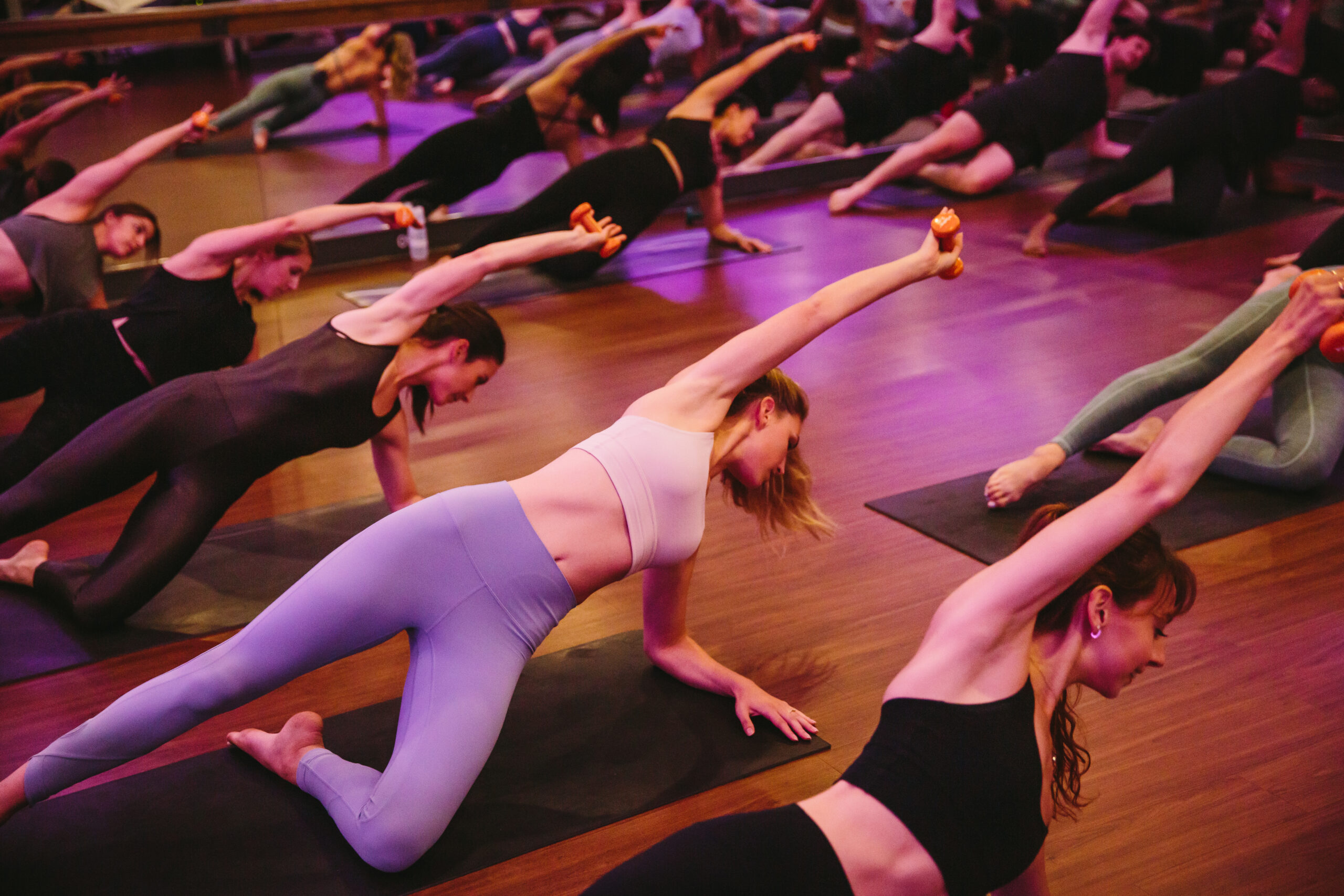 Bootylicious
A curated selection of exercises to tone your tush, all while moving to fun beats.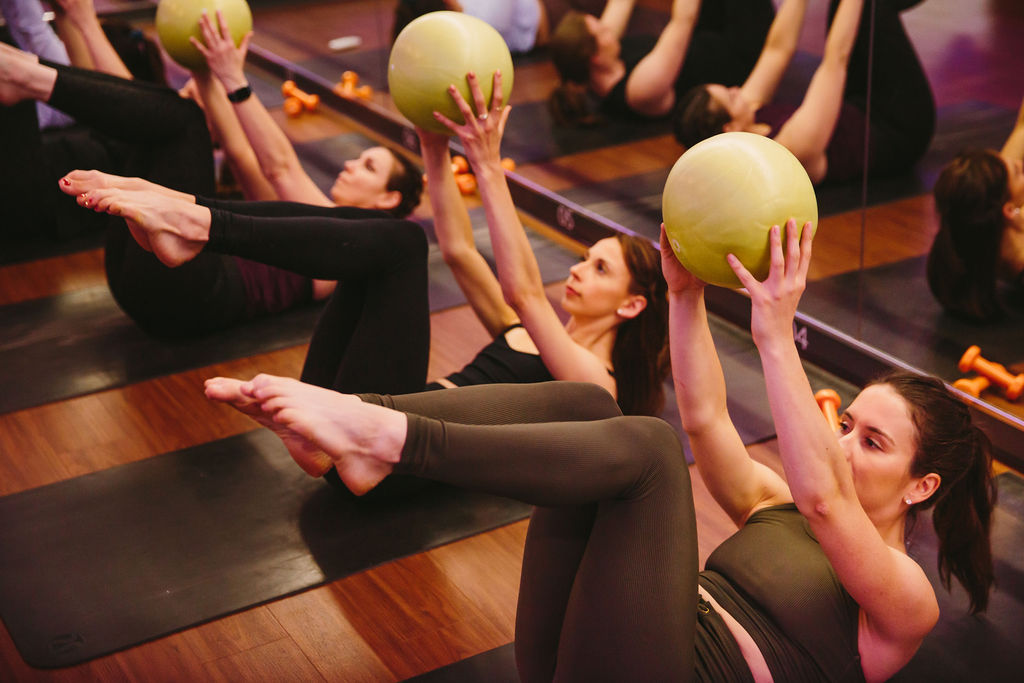 Floor Barre
Our signature Barre class exercises, all done on the floor. Sounds easy, but it's not!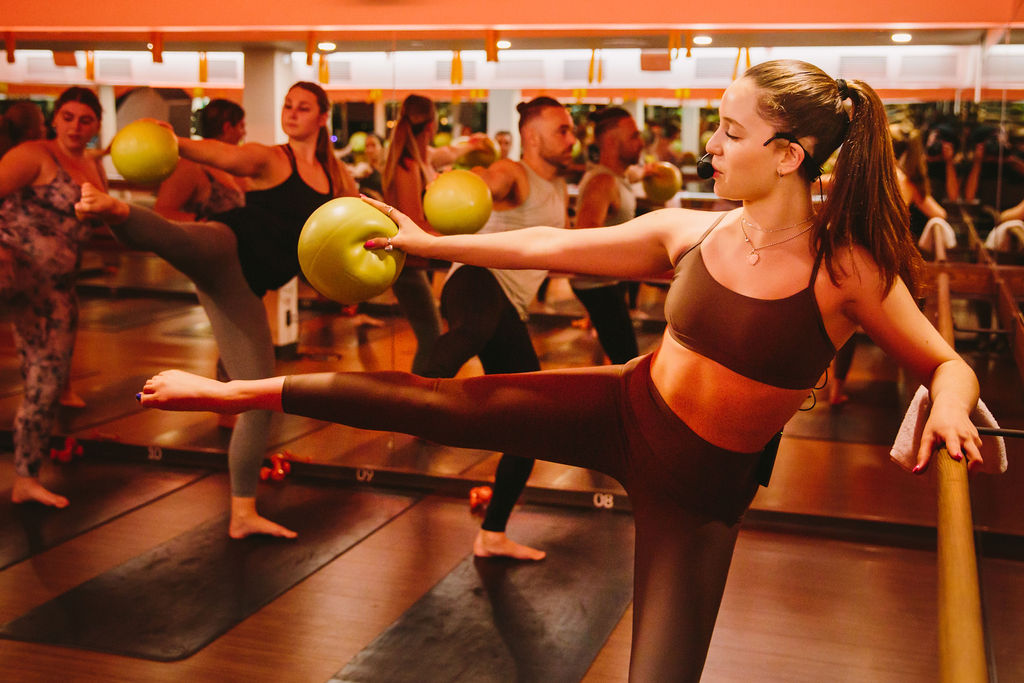 Abs & Booty
Our core & lower body focused Barre class, aimed at strengthening and toning your abs & tush!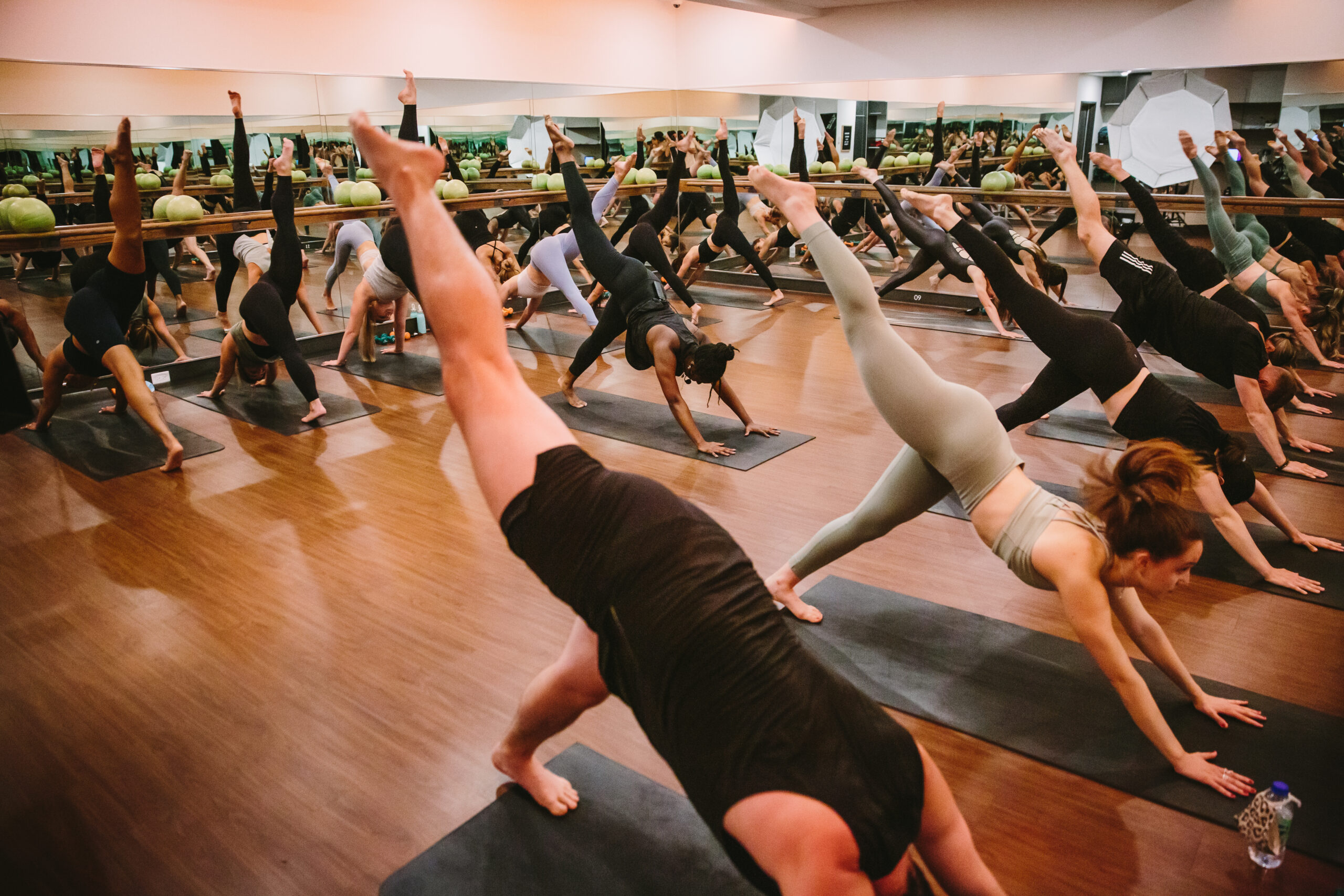 Sculpt
Through slow and controlled movements build strength, find length, and discover your inner warrior.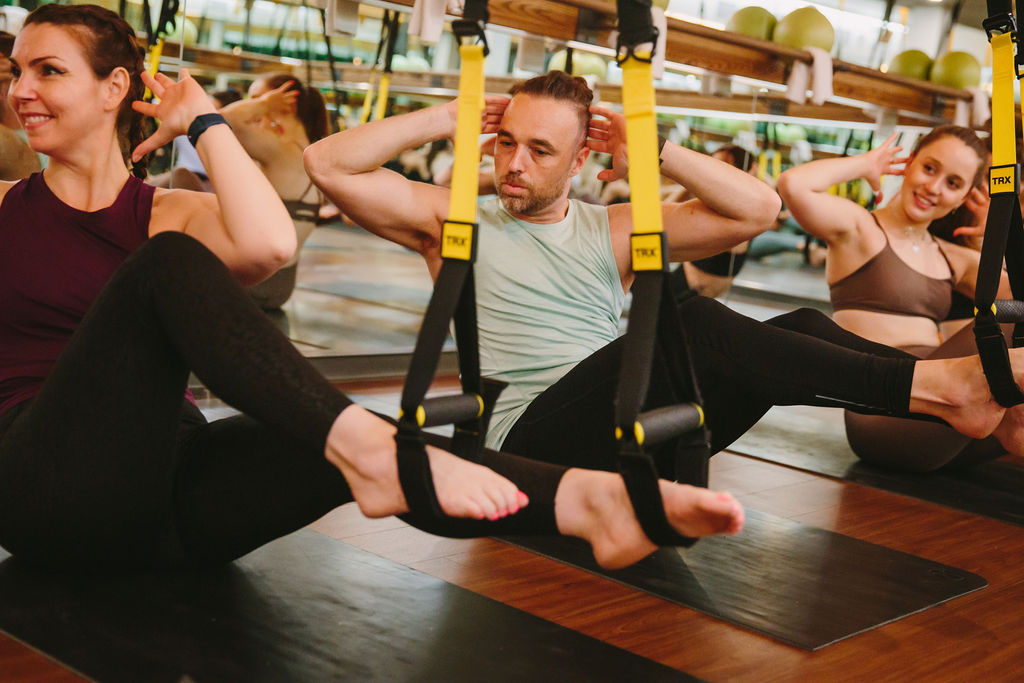 TRX Barre
Offer at our Centre-Ville location, this popular class uses TRX straps to offer a challenging twist to our classic Barre class!
All our studios come
fully equipped.
Each studio is equipped with 12 showers that are stocked with organic luxury products by Oneka (shampoo, conditioner, body wash). Fresh workout towels will be waiting for you on your bike or mat. Moreover, changing rooms are equipped with shower towels, hair-dryers, hair-straighteners, female hygiene products, hair elastics/pins and more.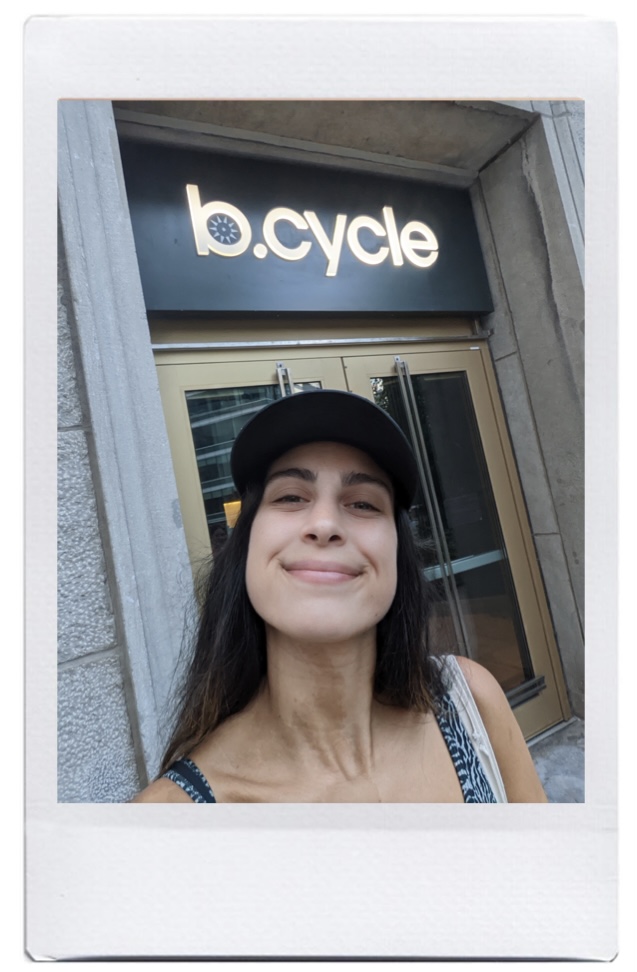 – Tara H.
"When I first promised my instructor friend to try her class one time only, I never imagined I would end up making one of the best decisions of my life! Ever since, I've been hooked! Even with an on-the-go lifestyle, the wide variety and availability of classes at all the different studios makes everything so much more accessible. Whether it's spinning or barre classes, all the instructors are inspiring, impressive, and supportive. b.cycle has given me a sense of community, support, and motivation. I have even managed to convince everyone that I know to try at least one class, and I'm not surprised that every single one of them keeps coming back for more. I can't believe it's been almost a year and way over 200 classes later! I am definitely happier, healthier, and overall so blessed to be part of this big crazy family!"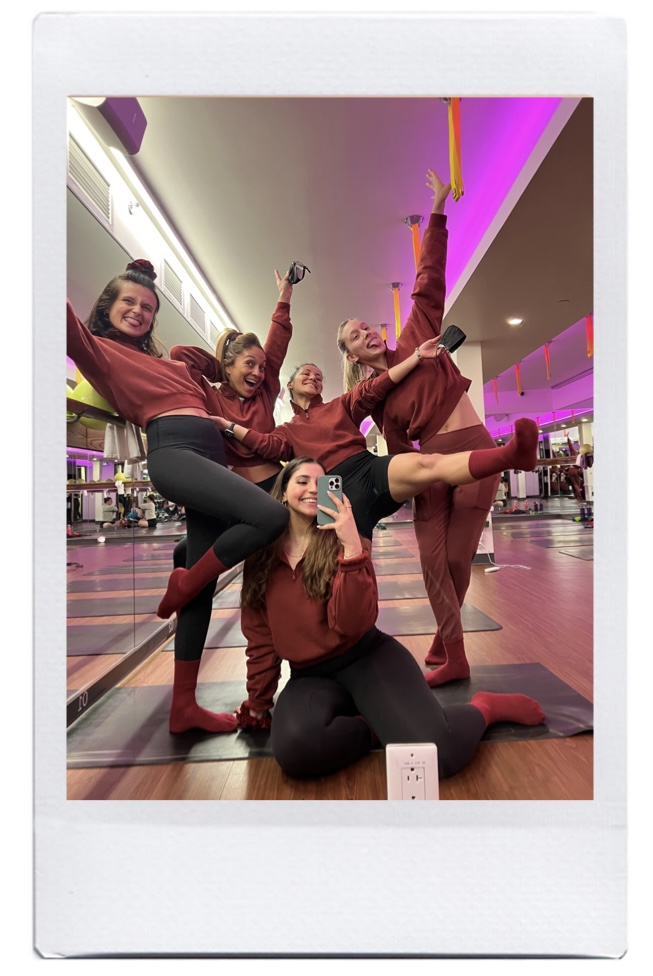 – Ophely K.
"I will never forget my first class. I was so nervous and had convinced myself that everyone would notice how bad I was. Instead, I was met with endless encouragement, positive energy, laughter, and most importantly, a lot of fun. My life completely changed from that point on because I dared myself to try something new and believe in myself. Now, my favorite part of the day starts when I walk into the b.cycle studio - I put all of my worries and the stress of my day aside and get to focus solely on myself. I am so grateful to my friend for forcing me to try that first class and to all the amazing people I've met along the way who share the same passion - I consider them my family now, my b.family."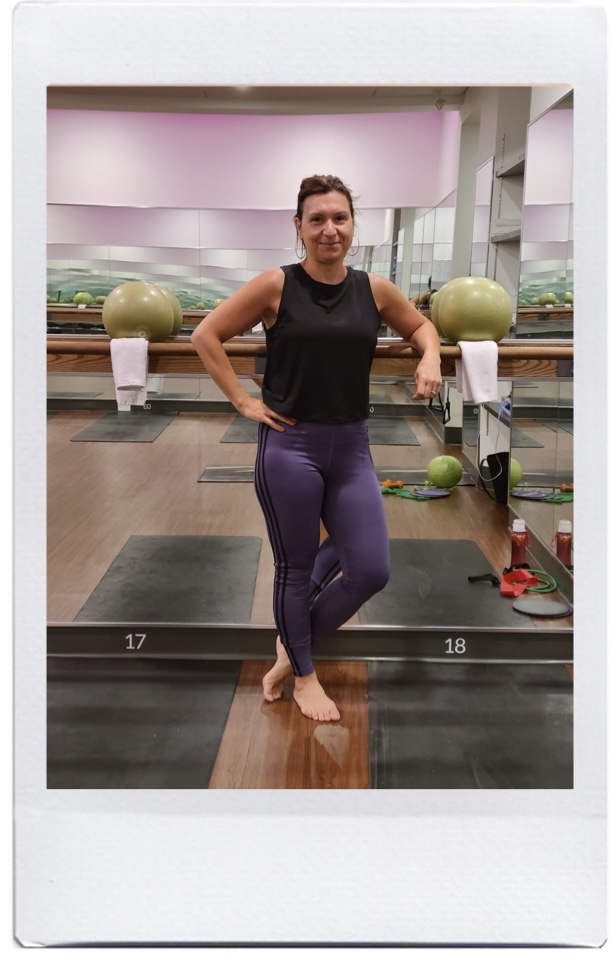 – Ritsa A.
"I have been a b.cycle client since 2016. It has transformed my life remarkably; my body is toned, my mind is clear and I have fun and I feel great. Both the barre and spin instructors are phenomenal people. They are professional, full of enthusiasm and always ready to challenge me and push me outside of my comfort zone. Their sense of humor and their words of wisdom and inspiration make every class seem effortless. The studios are always clean and have a nice zen ambience. The b.cycle staff is super welcoming and helpful. There is no better place than b.cycle. In fact, my family and friends are proud b.cycle members!"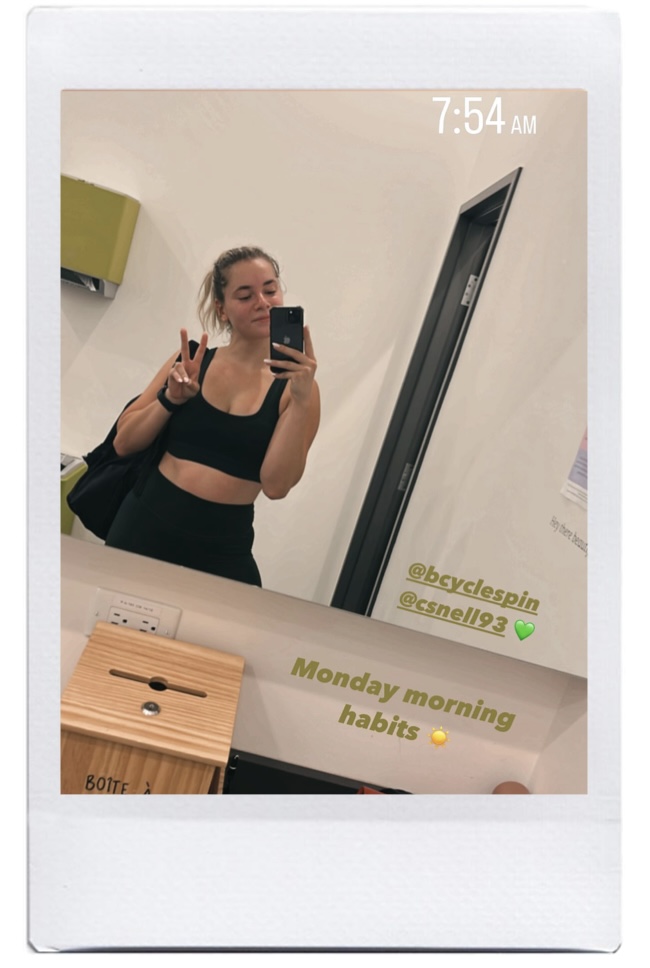 – Joanna D.
"I remember my first spin class ever. It was at b.cycle and it was messy, hot, sweaty and I was already struggling 8 minutes in. Fast foward two years and I've completely fallen in love. Spinning isn't just a workout for me anymore, it's a way for me to take care of myself for those 45 minutes a day. A moment where I can push my limits and have a blast with amazing playlists and instructors who try to make each class vibrant and fun! I love being part of the community and I'm just so grateful that I came back for second class because the rest is history. I can't imagine my life without this amazing studio that offers an all-inclusive formula - all you need to bring is a water bottle. Highly recommend!!"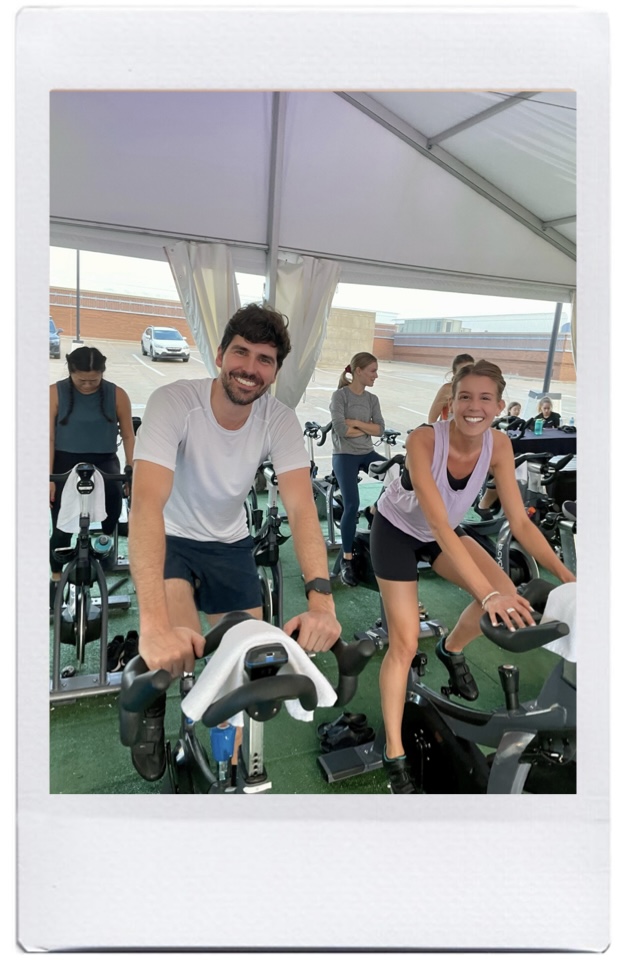 – Marie-Laure W.
+ Alex M
"b.cycle has been part of our morning routine for 4 years now. It's a place for us to meet with our spinning buddies, a place where we push our limits and have fun and can take a break from our lives for a moment. We are always happy to see the familiar faces of the b.team in the studio. For Alex and I, b.cycle is one of the elements that allows us to have balance. It's a 45 minutes we have together in the morning, but also a moment of introspection and personal reflection on the bike."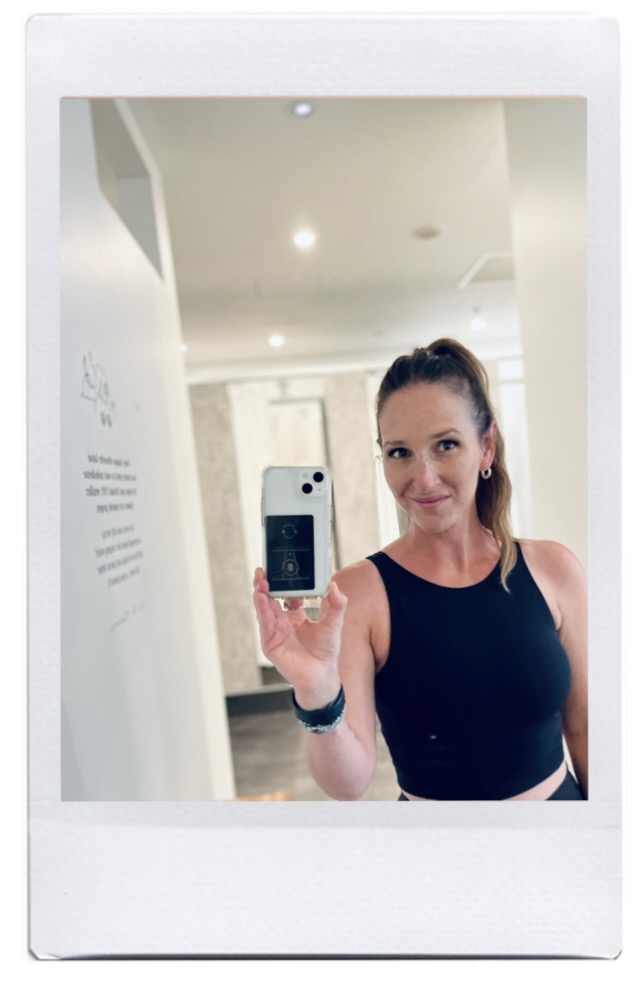 – Elizabeth D.
"b.cycle: For many years now you've been my boost of energy, my dose of crazy... On a weekly basis. In my eyes, b.cycle is a community, a huge family, and a place where we can go to just be ourselves--and even better, to be our best selves. At b.cycle we share our joy, our pain, our perserverance, our love, our wellbeing and so much more. Thank you for allowing me to constantly grow and thrive, b.cycle "
Whether you have been crushing your goals for years, or this is the first time stepping into a fitness studio, our sole purpose is giving you exactly what YOU need to succeed.
Our high-end studios offer you a turn key experience, so that you can focus on what's really important: you!
All you have to do is show up and we'll take care of the rest!